TIGIT and its cellular and bacterial ligands: new checkpoints for cancer immune therapy
Ofer Mandelboim will present the characterization of new TIGIT ligands, either from microbiota (Fusobacterium nucleatum) or cellular ligands (Nectin-4).
He will discuss the specificity of these ligands that impair NK cell functions, and their therapeutic potential.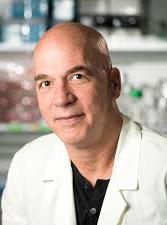 Ofer Mandelboim, Institute of Medical Research Israel-Canada (IMRIC), University of Jerusalem, Israel

Ofer Mandelboim is Professor of Molecular Immunology at The Lautenberg Center for General and Tumor Immunology, part of The Hebrew University, Hadassah Medical School. He is a member of the Israeli Society of Immunology and the American Society of Immunology and is an editorial board member of Placenta, Frontiers in Immunology, Frontiers in Microbial Immunology, and the journal Science in China Series C: lifeScience. Dr Mandelboim is also an editorial member of the American Society of Reproductive Immunology journal. He has received several awards, including The Keye Award in 2015 and the Teva award for immunological research.
Mis à jour le 21 January 2020 - Nina SKYBYK.